SCAD tech Group invested in the creation of a production laboratory in the city of Ufa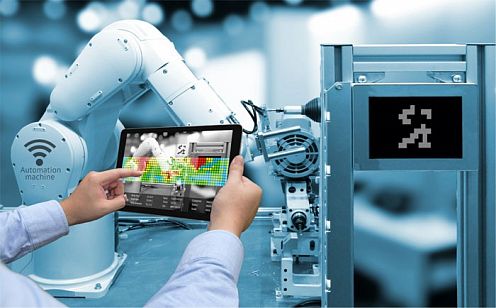 An Industrial Internet of Things (IoT) Lab worth more than 10 million rubles was created in Ufa State Aviation Technical University (USATU). Students were provided with access to equipment and systems that are used to manage technological processes at real production facilities. Training- and test-benches, that were created specifically for this laboratory project by Ufa engineers, as well as simulations of production sites in Germany, allow to imitate signals from existing industrial units and to improve techniques of programming and controlling for such systems.
The Lab was created with the support of a group of commercial companies from Ufa and Moscow, which are engaged in automation of oil and gas sector.
SCAD tech Group acted as one of the key investors of this project. The equipment was donated to the university. «Ufa is one of the largest hubs where we are represented. The part of SCAD tech Group dealing with high-tech developments in the field of automated control systems and systems of unified dispatch control, is concentrated here. Therefore, for us, the existence of a base on which we could develop our competencies is a task of paramount importance,« — commented Igor Voytenko, the General Director of SCAD tech.
The Lab is equipped with control and measurement instruments for dispatching and control systems of the world's leading as well as domestic manufacturers, among which are such companies as Siemens, Schneider Electric, Aries, InSAT. A comment from the regional president of Schneider Electric, Albert Mardanov: «Schneider Company has been present in Russia for a long time, we have been working here since the Soviet times, since 1973. We are cooperating with 14 universities with the help of our own educational centers. Regarding this Laboratory, it is very gratifying for us that SCAD tech used our equipment as a part of its own. Our equipment and the equipment of our colleagues from Siemens operates in the Large Hadron Collider as well. Therefore, it will be a very good opportunity to try out, feel and see the equipment of various vendors, including the domestic ones.»
It has been planned to create a training center for industrial engineers in order to improve their professional skills, as well as an independent center for qualification assessment in the field of automation based on the Lab. Also, according to sponsors, the project could be transformed into a science park.