SCAD tech Group won a lot for supply and execution of works at BPS -2 of Usinsk oilfield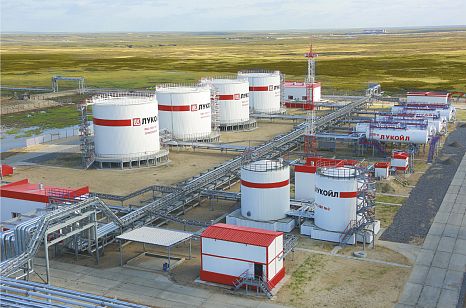 SCAD tech was named a winner of the bidding for the lot «Purchase block of PJSC LUKOIL» «No56 / 18 «Delivery of goods and materials, construction and start activities at the site «Reconstruction of the booster pump station-2 of the Usinsk oilfield «LUKOIL-Usinskneftegaz». The facility is located in the Komi Republic.
The project includes the following works:
Software development for automated process control systems at the facility;
Development of design documentation, assembly, carrying out factory tests, delivery, installation and commissioning of control cabinets for automated process control systems;
Search for potential suppliers, purchase of equipment and details for automated process control systems, communication and data transmission channels, fire alarm systems), loudspeaker communication and other auxiliary systems;
Installation and commissioning of equipment at the facility;
Facility commissioning. First in trial operation, and after a positive test — on the industrial scale.
Preparation for participation in the bidding was carried out for two months — from July to August 2018. During this period, the Commercial Department, the SCM Department and the ACS Department have worked out many design and technical documentation in order to comprehend the volume of equipment and materials supply, as well as the volume of the planned construction, installation and commissioning works.
Implementation of all stages is estimated for 2018–2019, with the completion of the project scheduled for May 2019.
The implementation of this technologically complex project will allow SCAD tech to gain a foothold in the region and once again confirm the high level of competence of our specialists and outstanding ability to solve complex tasks for our customers.